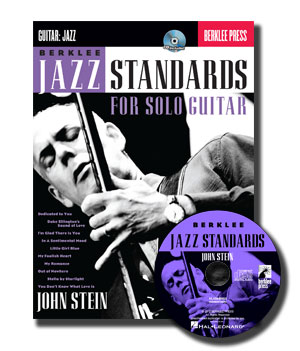 Please add $5.00 for S&H.
(Berklee Guide). Learn ten jazz guitar standards arranged for solo guitar.
These performance-ready arrangements demonstrate different ways to interpret jazz standards and render them for solo guitar performance.
Each includes a technical introduction from the arranger discussing his motivations and identifying some of the defining aspects of each approach such as the use of line cliche harmony song form and modality. In learning these arrangements you will gain insight into how to craft your own solos.
Arrangements include: Dedicated to You * I'm Glad There Is You * My Foolish Heart * Stella by Starlight * You Don't Know What Love Is * and more. The arrangements are presented in both standard notation and in guitar tab. The book includes an audio CD with performances of all the arrangements by the author.